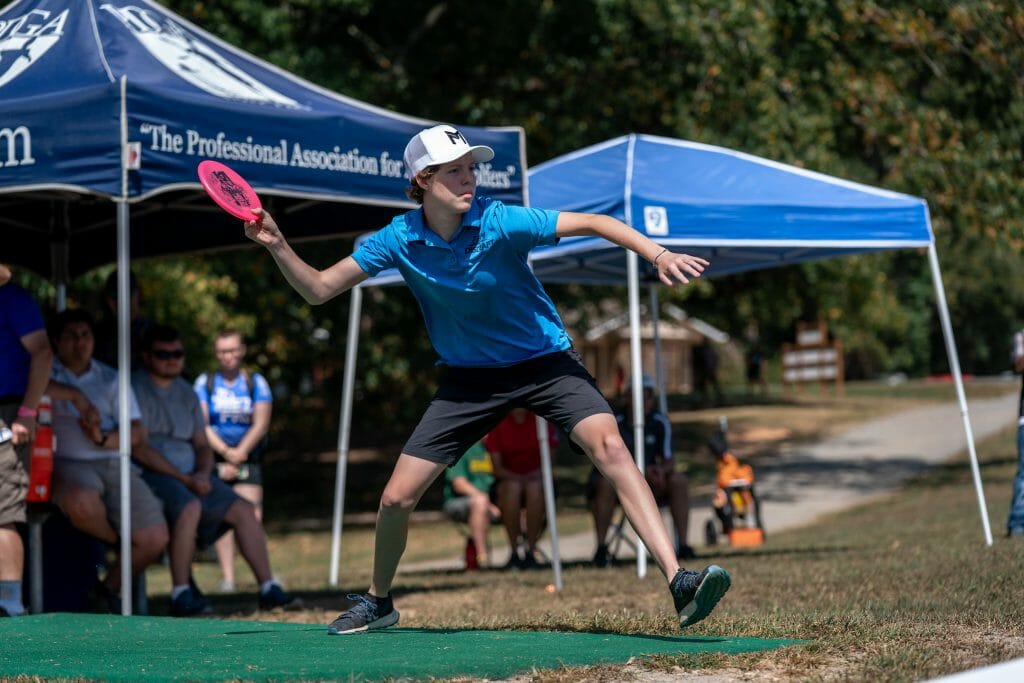 Hailey King is joining Adam Hammes in receiving a bump up in support to Discraft's Elite Team for the 2020 season.
"I'm ecstatic for the Elite Team promotion," King said. "This year is going to be a big tester for my career and I am looking forward to the challenges of next year with Discraft supporting me the whole way!"
King will have a Tour Series Undertaker as part of her deal.
During her first extended year on the road, King raised her rating more than 10 points and had top five finishes at four Disc Golf Pro Tour events. She withdrew from the Hall of Fame Classic in October due to injury but returned to the course the next week at the DGPT Championship where she made it through to the semifinals.
The post Hailey King Promoted To Discraft Elite Team appeared first on Ultiworld Disc Golf.